You can access and download your data two ways: from the Manage tab in the SpiderOak application, or from the SpiderOak website
THE MANAGE TAB
All data you've uploaded to SpiderOak can be found in the Manage tab (this is called the View tab in older versions of SpiderOak).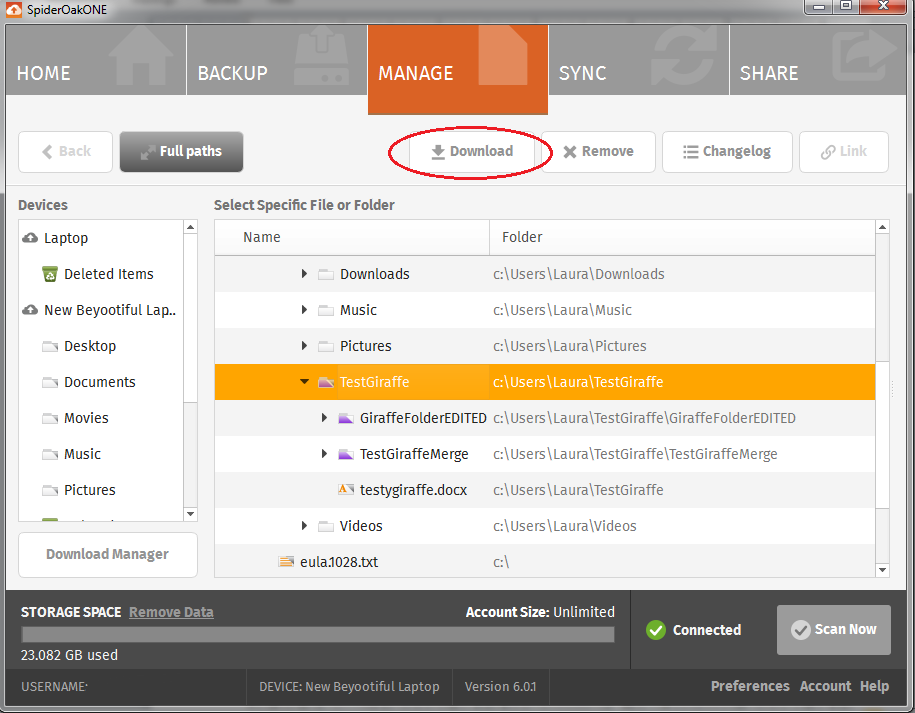 To download any of your data, select a file or folder and press the 'Download' button. You can choose whether to download your file to its original location or to any other folder of your choice.
To access data you've uploaded from other devices, click on the name of the device in the Devices List or in the main screen. This will display the data you have uploaded from other devices.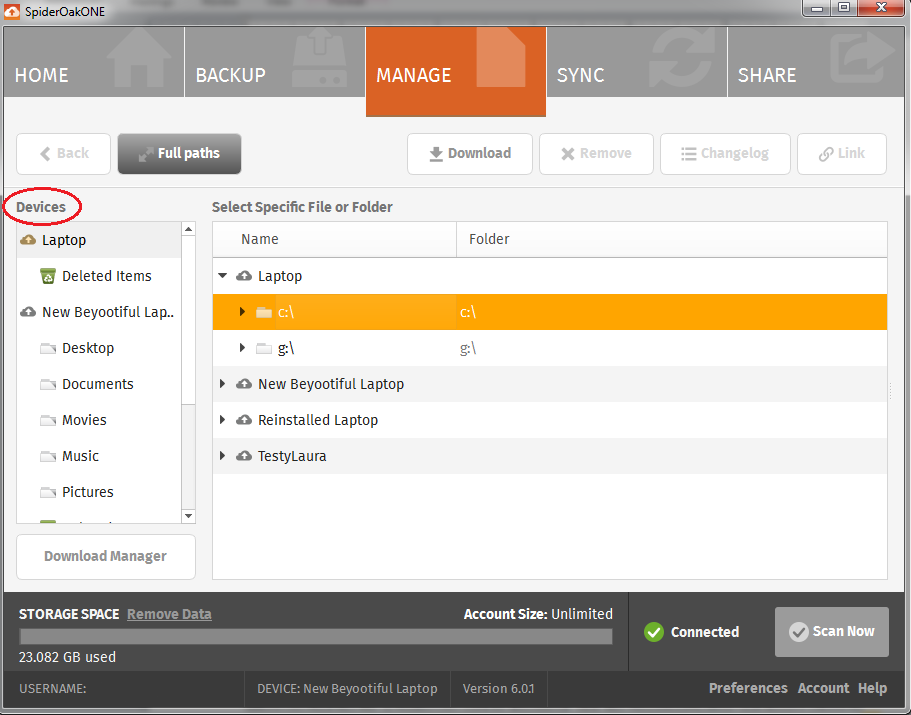 THE SPIDEROAK WEBSITE
You can also access your data online using the SpiderOak website.
First, login to spideroak.com. You'll need the email address and password you chose when creating your account.
Open the Manage tab. Click the name of the device where the data is stored. Note: Opening a device and/or folder may take a few minutes, especially if it contains a large amount of data.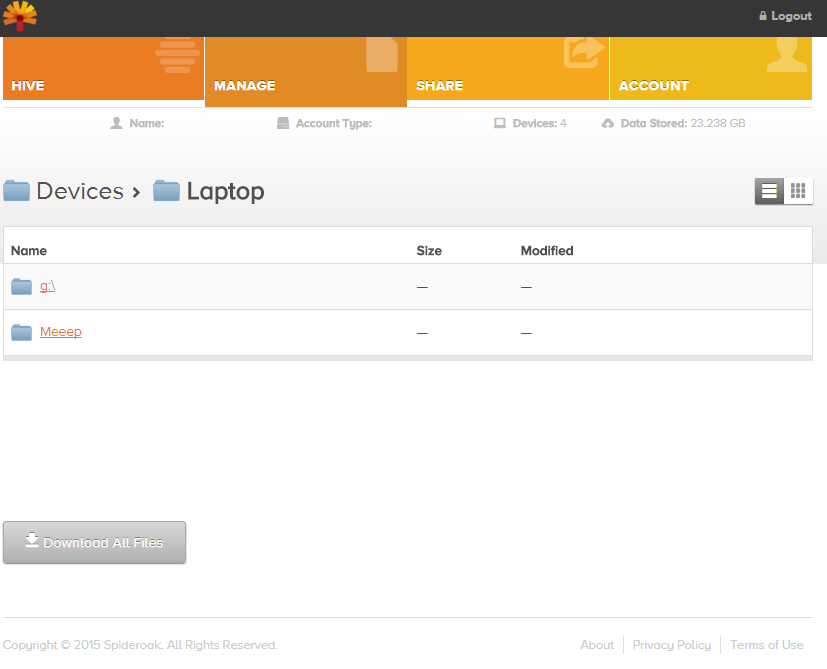 When you find the file or folder you wish to download, click the Download button and choose where to save the file on your computer.
Note: you cannot delete your data on the SpiderOak website for security reasons. You can only delete data from within the SpiderOak application.